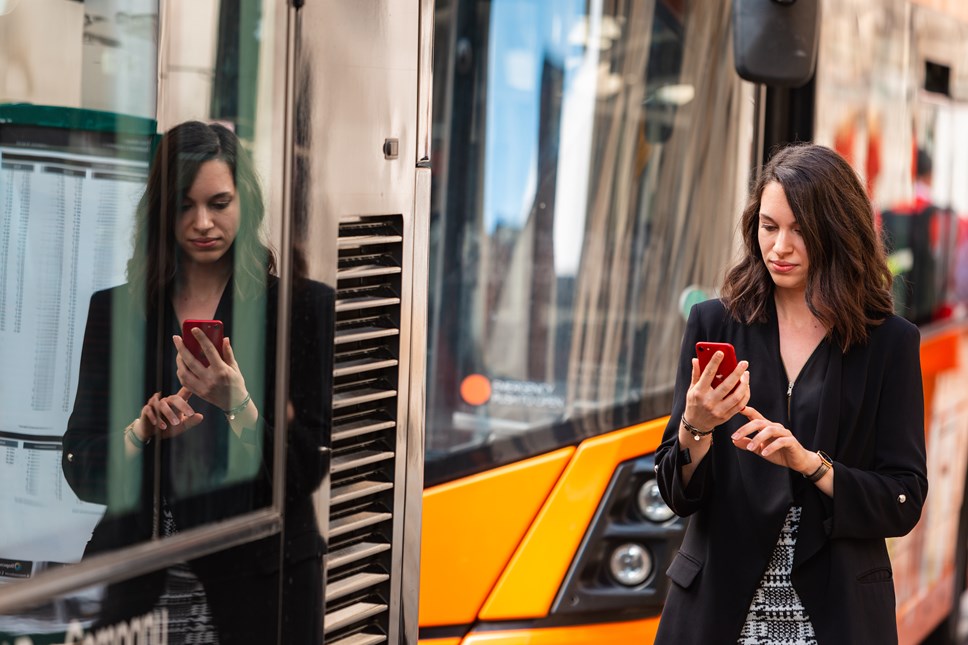 Go-Ahead pledges to spend at least £250m annually with small businesses
The Go-Ahead Group has set out a strategy to increase spending with small and medium sized businesses across all 12 of its UK bus and rail operating companies.
In a program aimed at helping small businesses bounce back from the pandemic, Go-Ahead has pledged to spend at least £250 million with SMEs each year from 2022.
A range of initiatives are to be introduced to make business opportunities easier to identify, to reward valued suppliers and to make contracts simpler including:
New SME Champion Group within Go-Ahead to maximise SME opportunities
Publication of a simple 'how to do business with Go-Ahead' guide
Commitments to continually seek and trial 'step change' innovations from SMEs
Identification of specific categories for 'SME only' spend
Creation of a short template contract written in plain English
Introduction of an 'SME of the year' award
Publication of an 18-month forward pipeline of upcoming tendering opportunities
Commitments to flow SME spend targets to large suppliers
Go-Ahead works with more than 3,200 SMEs, which represent 75% of the company's suppliers. SMEs include smart ticketing software suppliers, independent rail station cafes, mobile app providers, infrastructure improvement suppliers and bus spare parts providers.
One-third of Go-Ahead's influenceable spend (c. £247 million) was focused on SMEs in 2020. Influenceable spend refers to all spending outside of required industry costs (for example, rail access charges) or contractual agreements which cannot reasonably be switched to SMEs – for example, procurement of rolling stock, buses or fuel.
The pandemic has disproportionately affected SMEs in comparison to large businesses – with 70-80% of SMEs experiencing a drop in revenue since February 2020 – some by up to 50%[1].
The Group plans to spend an extra £15 million and to bring in 100 new SME suppliers by the end of 2023, bringing the proportion of SMEs among its suppliers up to 77%.
This document comes two years after the publication of Go-Ahead's supply chain charter, which was a first for the transport industry. Under the charter, all Go-Ahead suppliers must compete to exceed Go-Ahead's areas of focus, such as, waste recycling, carbon impact, air quality and diversity as well as meet minimum standards such as, no zero-hour contracts or unpaid internships in the supply chain.
Elodie Brian, Go-Ahead Group's Chief Financial Officer said: "Public transport and local businesses are the lifeblood of communities across the UK. We know we can make a big difference to the communities we serve by increasing our proportion of spend with SMEs, especially those local to our operations."

"This isn't about shutting out big businesses. This is about providing smaller businesses - who are often disadvantaged – the opportunity to develop, grow and compete with large companies for business. Working with local SMEs will not only support the economy and communities but benefit passengers directly through responsive and innovative local goods and services."
[1] https://www.oecd.org/coronavirus/policy-responses/one-year-of-sme-and-entrepreneurship-policy-responses-to-covid-19-lessons-learned-to-build-back-better-9a230220/
Contact Information
Go-Ahead Communications