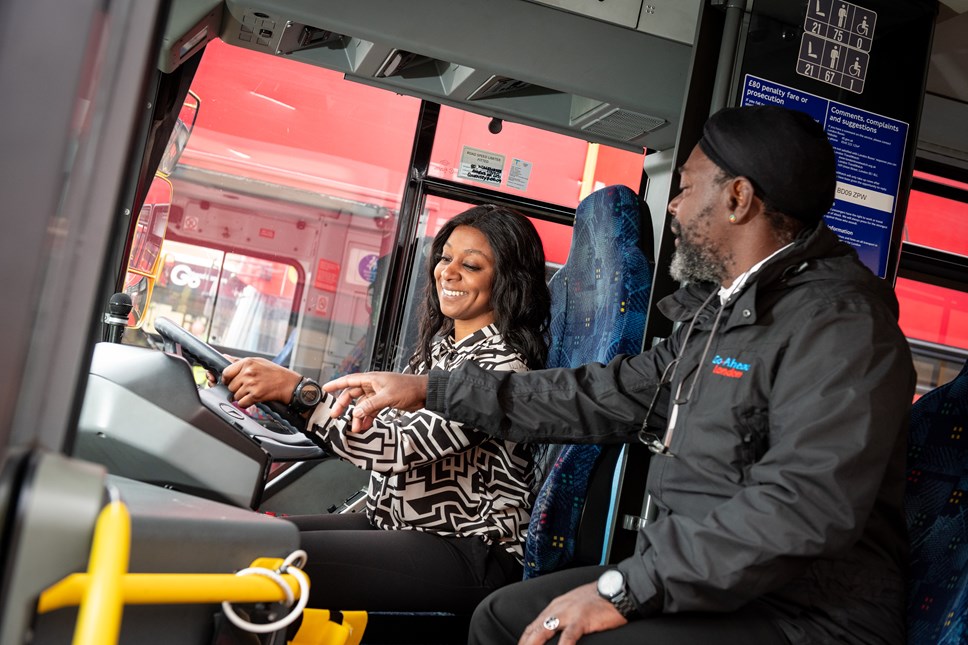 Go-Ahead sets record goal to hire 1,200 apprentices in 2020
The Go-Ahead Group will expand apprentice recruitment by 20 per cent for 2020
Go-Ahead met its target of recruiting 1,000 apprentices in 2019
The expansion is bucking the wider national trend of falling apprenticeship starts
The Go-Ahead Group is to recruit a record-breaking class of 1,200 apprentices this year, accelerating the recruitment of trainees to roles across the UK.
The 2020 intake will represent a 20 per cent increase on hiring goals for 2019, when the business set an ambitious target of bringing in 1,000 apprentices, which it met with eight weeks to spare.
Recent recruits include mothers returning to work, a former mental health counsellor and a prison worker.
The increase in recruitment is a demonstration of Go-Ahead's commitment to training and development across its bus companies, which span from Newcastle to Plymouth, and its rail operations, which include Southeastern and Govia Thameslink Railway.
It also reflects Go-Ahead's desire to build on its successes in bringing talented trainees into the business from all walks of life.
Go-Ahead Group chief executive David Brown said: "We successfully reached 1,000 apprentices in 2019 and now we're being even more ambitious. We understand the importance of recruiting talent from all walks of life and many of our senior leaders at Go-Ahead London, Go North East and Plymouth Citybus started as apprentices. I'm especially proud of the success of our bus driver apprenticeships, which have gone from strength to strength since their launch last year."
This target includes hiring 400 new apprentice bus drivers in Go-Ahead London, where former engineering apprentice John Trayner now serves as managing director. Reflecting the employer's commitment to diversity, two-thirds of Go-Ahead London apprentices come from BAME backgrounds and two-thirds of apprentices are over 30 years old.
In addition to bus and train driving, apprenticeships on offer include customer service, business administration, mechanical, engineering and technical roles. Training takes between 12 and 36 months.
By expanding recruitment, Go-Ahead is bucking a nationwide trend –recent figures from the House of Commons library showed that 72,400 fewer people were participating in an apprenticeship in 2018/19 than in 2017/18.[1]
Similarly, the number of apprenticeship starts remain below the levels seen before the introduction of the Apprenticeship Levy in 2017.
Go-Ahead is the only employer provider of apprenticeships for bus driver roles in the UK transport sector. It will also bring train driving apprenticeships fully in-house in 2020.
Trainees are offered numeracy and literacy training equivalent to Maths and English GCSEs. 87% of Go-Ahead London bus drivers and 43% of Southeastern apprentices have taken advantage of this extra support, showcasing Go-Ahead's commitment to supporting learning.
Apprentices across Go-Ahead Group range between 16 and 75 years old. 4% of Southeastern's apprentices are over 56 years old, and nearly one-third of GTR's operational apprentices are women.
Go-Ahead London apprentice bus driver Dobbet Donaldson, age 40, said: "On the apprenticeship scheme I've found it easy to balance all my training alongside seeing my family on a regular basis. You're never too old to start learning something new and Go-Ahead London are supporting those, like myself, wishing to change their lives."
For more information go to https://www.go-ahead.com/en/working-for-goahead/Apprenticeships.html
Contact Information
Go-Ahead Communications