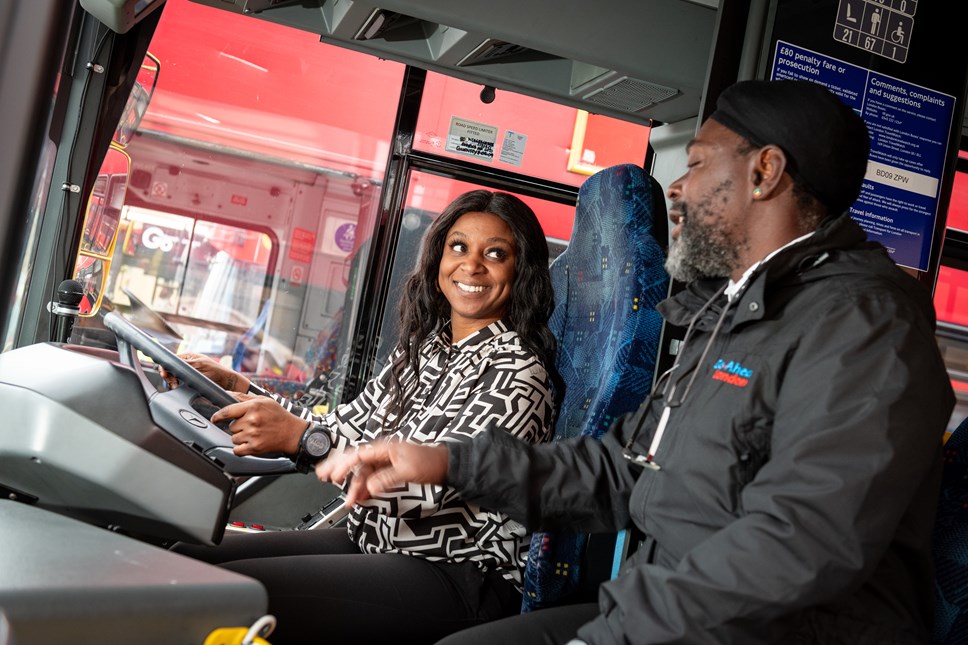 Go-Ahead flies the flag for new skills at National Apprenticeship Week
Go-Ahead has set a target to recruit over 1,000 new apprentices, across the rail and bus network, by the end of 2019
Go-Ahead is the only public transport operator registered as an approved provider delivering apprenticeships across both bus and rail
65% of new apprentices at Go-Ahead London have come from BAME backgrounds and one-in-five of the positions have been filled by women
To coincide with National Apprenticeship Week, The Go-Ahead Group has announced its plans to double the number of apprentices we're training across our bus and rail operations over the course of 2019.
Go-Ahead London has also launched its new training academy to coincide with the week. The centre, which is in Camberwell, will allow the bus company to deliver all aspects of training to their first-ever cohort of bus driver apprentices.
This follows the whole of Go-Ahead's registration as the only public transport operator to deliver all aspects of apprenticeships in-house. Almost 500 apprentices are currently training with Go-Ahead's bus and rail companies, with a target to train 1,000 recruits by the end of the year.
Transport for London commissioner Mike Brown, pictured visiting Camberwell earlier this week, was given a tour of the facilities, which cover both academic and technical training – with two fully-certified driving examiners on-site. In addition to driving, apprenticeships are also available across customer service, business administration, mechanical and engineering and technical roles, with training taking between 12 and 36 months.
Reflecting Go-Ahead's commitment to championing diversity, two-thirds of Go-Ahead London's current apprentices come from a BAME background, while one in five are women. The ages of the apprentices range from 18 to 65.
Mike Brown MVO, London's Transport Commissioner, said: "Go-Ahead's commitment to double the number of apprentices it trains is great news for our industry. Apprenticeship schemes are so important in opening opportunities for people to discover transport as a career, and to ensure our workforce reflects the city we live in. Go-Ahead's investment in a state-of-the-art training facility for bus drivers, who perform such an important role in helping move people around London, will help attract people from all the city's communities."
David Brown added: "We are excited to be leading the industry in the development of apprenticeships, across bus and rail. Having apprenticeships for bus drivers is helping us develop the role to become more customer focused, and the participants reflect the diversity of the communities we serve.
"Go-Ahead is always on the lookout for talented people; we welcome interest from the curious and the hard-working, but most of all from individuals looking to build an exciting career for themselves with a growing international transport business".
To find out more about what Go-Ahead offers, check out the new apprenticeships page on the Group website.
Contact Information
Go-Ahead Communications