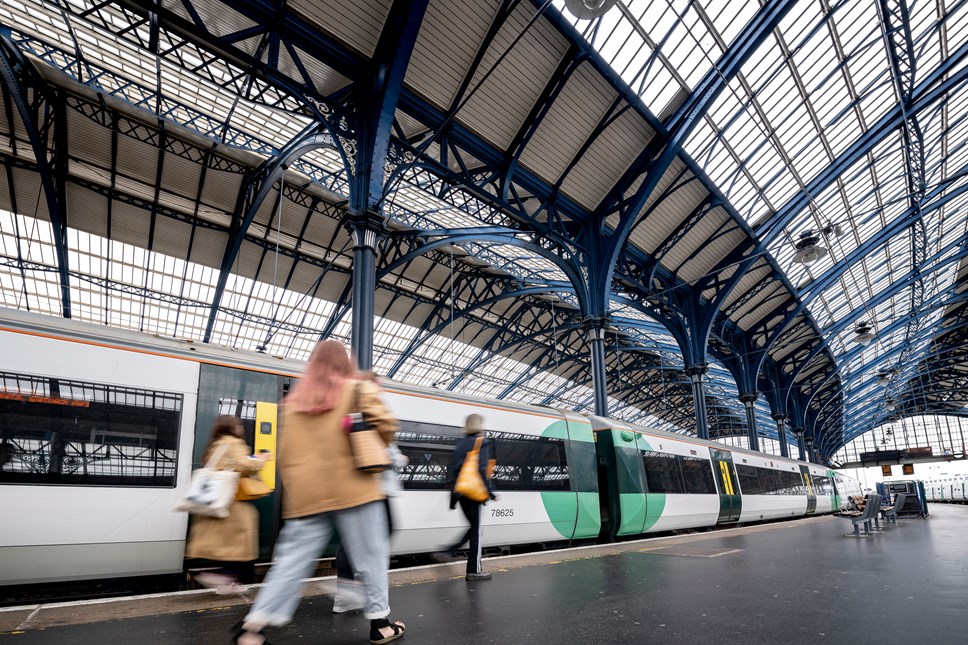 Global eco programme awards Go-Ahead UK's joint-highest transport score for carbon cutting
Carbon Disclosure Project gives Go-Ahead new, high score in global league table for progress on sustainability and environmental measures
Carbon emissions across the bus and train operator are down by 22 per cent per vehicle mile over the past two years.
Go-Ahead also becomes the latest company awarded the London Stock Exchange's new 'Green Economy' Accreditation.
The Go-Ahead Group has been recognised for its commitment to the environment as it accelerates efforts to cut carbon emissions over the next 12 months.
The Carbon Disclosure Project - which rates thousands of companies on efforts to manage their risks and opportunities on climate change - has handed Go-Ahead an improved "B" grade.
A "B" grading from the international experts means that Go-Ahead now has the joint-highest score of all British transport operators.
It follows a series of initiatives by Go-Ahead to reduce its environmental impact over the past 12 months – such as introducing hybrid 'geo-location' electric buses in Brighton that can be set to run on zero emissions mode every time they enter the city's clean air zone.
And it comes as Go-Ahead becomes the latest company to be awarded the London Stock Exchange's new Green Economy accreditation.
The LSE mark is designed to highlight to investors those companies who derive over 50 per cent of their annual revenues from products and services that contribute to the 'green economy'.
Go-Ahead's chief financial officer Elodie Brian said: "When it comes to the environment, we all need to play our part and Go-Ahead is proud to lead the way with green innovations that make a difference to our towns and cities.

Trains and buses give people a greener choice for travel, and we're working hard to further reduce our emissions and environmental impact."
Over the last two years, carbon emissions across the group are down by 22% per vehicle mile.
And the business has set a bold new target of reducing emissions per vehicle mile by 25% per the next 12 months.
Go-Ahead has the UK's largest fleet of electric buses and aims to operate a fully zero-emissions bus fleet by 2035. The group is building towards that target with plans to introduce electric buses to Go North-East later this summer.
Go-Ahead is also working with rail authorities to ensure the removal of all diesel-only trains by 2040, in line with the UK's ambitions to become a net zero carbon economy by 2050.
Contact Information
Go-Ahead Communications