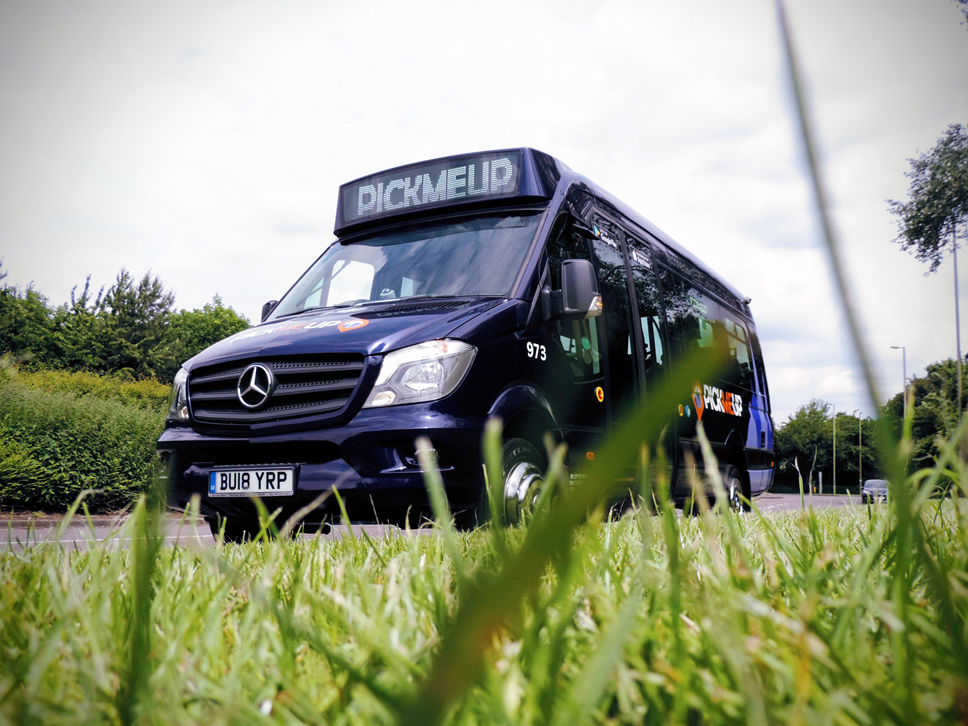 Virtual bus stops: Go-Ahead to launch on-demand bus service in Buckinghamshire
PickMeUp service in High Wycombe to be operated by Carousel Buses, with support from Buckinghamshire Council
Customers will be able to summon a bus using an app
Initiative aims to get people out of their cars and onto shared minibuses
The Go-Ahead Group is to operate a demand responsive bus service from Tuesday 27 September in the town of High Wycombe, allowing customers to request a pick-up at a 'virtual bus stop'.
The group's Carousel Buses brand is teaming up with Buckinghamshire Council to run the ride-sharing service which is aimed at encouraging shoppers, commuters, students and leisure travellers to leave their cars at home.
A recruitment campaign has begun to hire minibus drivers and customer service controllers for the PickMeUp service, which will begin operating later this year.
PickMeUp operates on the concept of 'virtual bus stops', with services picking up and dropping off customers near where they want to start and end their journeys, without being constrained by physical infrastructure.
Funded by the local authority with support from the Government's Rural Mobility Fund, the service will be run by Carousel, which operates around 45 buses in High Wycombe and the wider Buckinghamshire area. Carousel also serves locations including Slough in Berkshire, Hemel Hempstead in Hertfordshire and Uxbridge.
A previous version of PickMeUp was run by Go-Ahead's Oxford Bus Company between 2018 and 2020, as part of a two-year pilot. It was the UK's largest demand responsive bus service; however, it lacked any local authority funding to operate beyond the two-year period.
Luke Marion, Interim Managing Director, Carousel Buses, said: "The idea of PickMeUp is to provide a new way to get people around swiftly, efficiently and on demand. I hope this will further encourage people to leave their cars at home, help reduce pollution and further improve connectivity in High Wycombe."
Martin Dean, Go-Ahead's Managing Director, UK Regional Bus, said: "We're always looking for new ways to get people onto buses. This is an innovative idea which uses technology to bring buses to people when and where they want them. We're delighted to be working on the initiative with Buckinghamshire Council."
Contact Information
Go-Ahead Communications