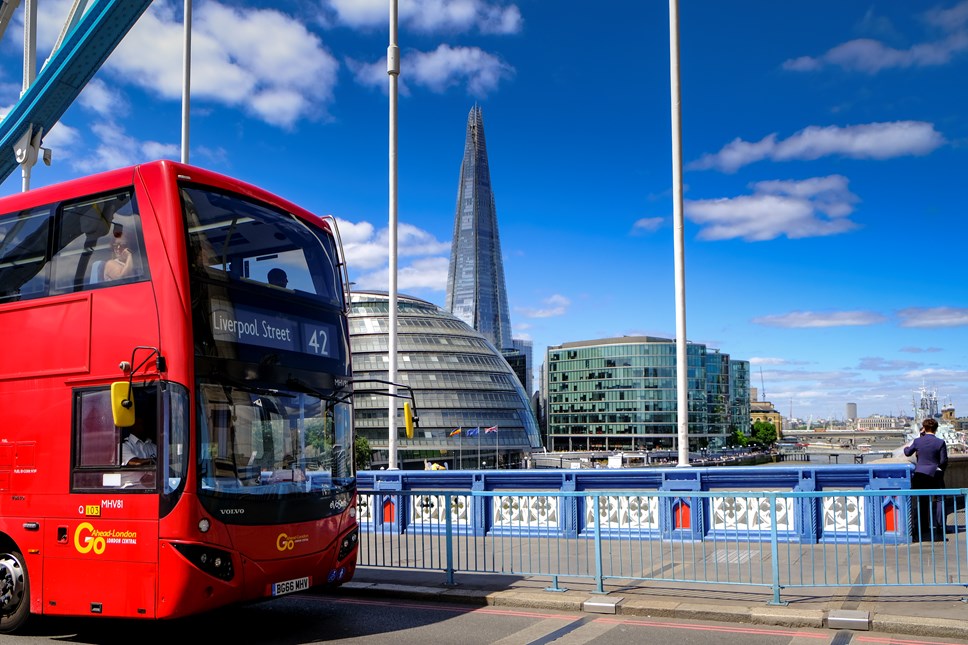 The Go-Ahead Group makes senior engineering appointments
Richard Harrington appointed Go-Ahead Group's Engineering Director
Chris McKeown promoted to Engineering Director at Go-Ahead London
The Go-Ahead Group has appointed Richard Harrington as Group Engineering Director with responsibility for leading best practice in engineering across the company.
Presently Engineering Director at Go-Ahead London, Richard will move to Go-Ahead's head office to take on the role, effective 1 August 2023. His position at Go-Ahead London will be filled by Chris McKeown, who is promoted from Chief Engineer.
Richard entered the transport industry in 1984 as an apprentice engineer at London Transport. Over the course of his career at Go-Ahead London, he has been responsible for introducing London's first diesel-hybrid route, the capital's first electric buses and Europe's first all-electric bus depot. He is a fellow of the Chartered Institute of Logistics and Transport, the Society of Operations Engineers and the Institute of Road Transport Engineers.
As Group Engineering Director, he will be responsible for overseeing digitisation and engineering performance programs set out in Go-Ahead's business strategy, The Next Billion Journeys. He will support the group's fleet and vehicle buying strategies, and he will continue to drive the transition to Zero Emission as head of Go-Ahead's Zero Emission Centre of Excellence. He will report to Louis Rambaud, Go-Ahead's Group Strategy and Transformation Director, and he will work closely with the whole Go-Ahead's engineering community.
Chris McKeown joined Go-Ahead as an engineering graduate in 2005, and has held a number of positions at Metrobus, Brighton & Hove Buses and Go-Ahead London. He has been Chief Engineer since 2012 and has been instrumental in delivering transport for the 2012 Olympics, in the company's buyout of depots in Northumberland Park, Croydon and Orpington and in the transition to zero-emission vehicles.
Louis Rambaud said:
"Richard Harrington's knowledge and understanding of engineering is respected throughout the bus industry. He's pioneered zero-emission technology on the streets of London and we're pleased that he will be bringing his expertise to the broader Go-Ahead network as we journey towards a decarbonised future."
Richard Harrington said:
"It is an honour to be offered such an opportunity and after serving Go Ahead London for so many years in a multitude of roles I am looking forward to sharing my experience with my colleagues across the wider Group.

"The challenge of decarbonising our fleet whilst driving efficiency through innovation and collaboration is one of the factors that will determine our success in delivering 'The Next Billion Journeys' and I am thrilled to be in a position where I can pick up the momentum of the work already underway and influence the way forward. "
Contact Information
Go-Ahead Communications