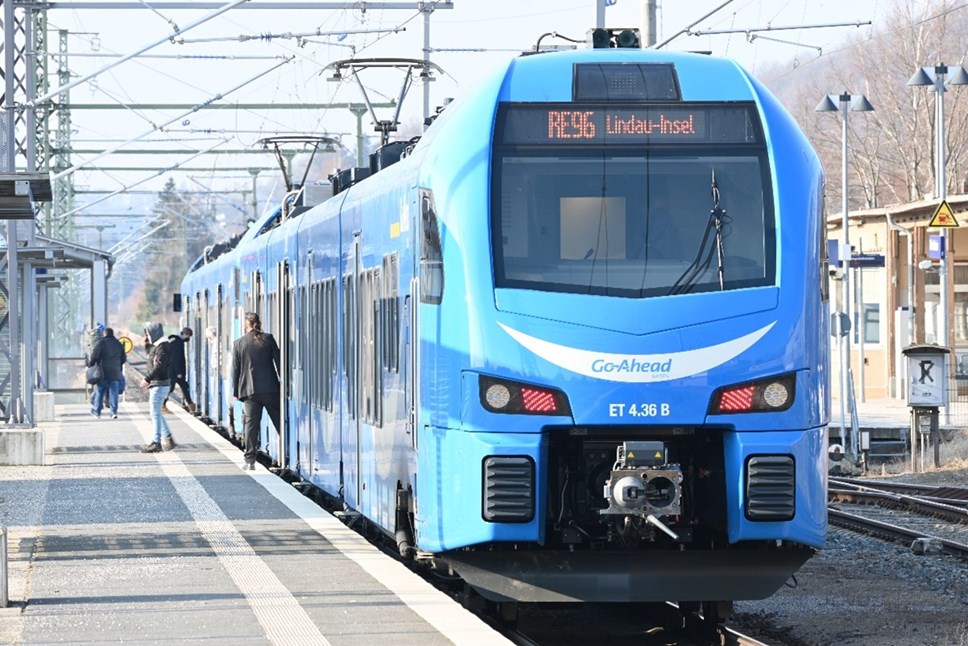 The Go-Ahead Group agrees sale of its German rail business to Austria's ÖBB
Transaction means an exit for Go-Ahead from non-core German rail operations
Austria's national railway company gains a foothold in regional rail passenger transport in Germany
Go-Ahead Germany employs 1,000 people, operates 144 trains and runs 20 million train kilometres annually
The Go-Ahead Group has reached an agreement to sell its German rail business, Go-Ahead Verkehrsgesellschaft Deutschland GmbH, to Austria's ÖBB-Personenverkehr AG.
The transaction is subject to competition approval and is expected to be completed by the end of 2023.
Go-Ahead Germany operates three rail contracts in Baden-Wurttemberg and two in Bavaria. Operations in Baden-Wurttemberg began in June 2019, with Bavaria following in December 2021, and the company has delivered positive outcomes for passengers – including a fleet of new trains, high customer service and increased capacity.
The sale of Go-Ahead Germany will future-proof the business and create a platform for ÖBB to enter the German regional rail market and grow in the country.
Customers will benefit from the know-how of ÖBB, which operates 4,400 local trains daily in Austria, transporting 210 million passengers annually with high customer satisfaction and punctuality ratings.
Christian Schreyer, Group Chief Executive, The Go-Ahead Group, said:
"We are proud of the rail services we have delivered to passengers in Germany over the last four years in spite of very challenging conditions. We have introduced a fleet of new trains, we have brought in a very motivated team and established one of the biggest driver training schools in Germany.

"I am pleased that we are now able to sell the business in good shape to a well respected rail operator with ambitious plans for the German network.

"Go-Ahead remains fully committed to rail in the UK, and to expansion in metropolitan rail elsewhere in the world. I would like to thank all our colleagues in Germany and to offer them our very best wishes for the future."
Fabian Amini, Managing Director, Go-Ahead Germany, said:
"We welcome this investment by ÖBB, which has a very good reputation in Germany. Our business in Germany will be future-proofed and positioned for growth. With ÖBB as a strong partner, this deal offers excellent prospects for our passengers, clients and employees."
Contact Information
Go-Ahead Communications