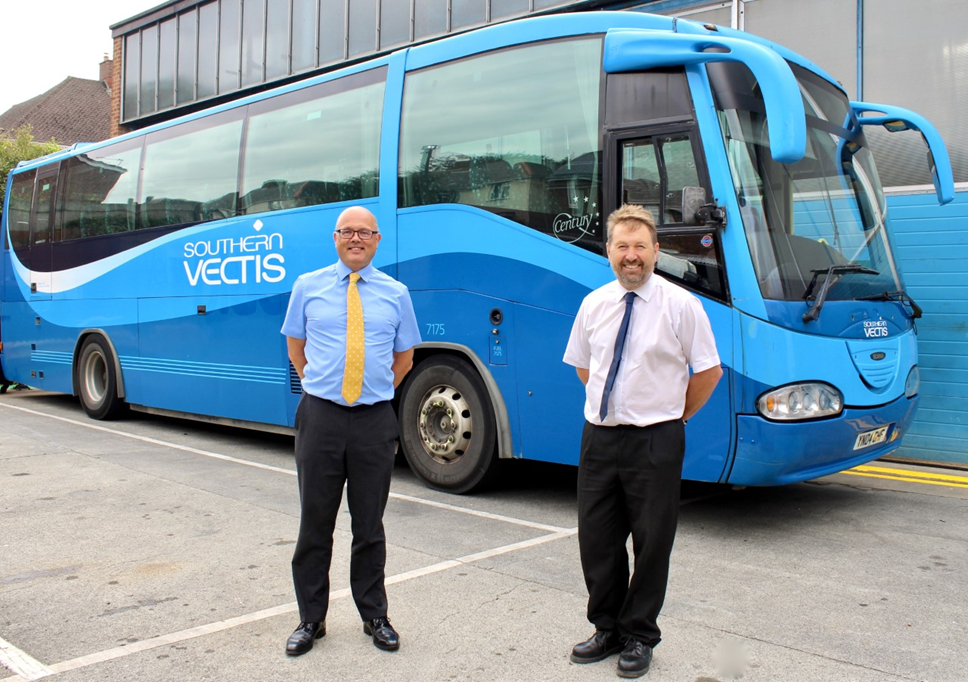 Southern Vectis donates vehicle to help ensure safer transport in Zambia
The following press release was issued by Southern Vectis.
A vehicle from Go-Ahead Group owned Southern Vectis is set to help provide vital driving training and mechanical maintenance skills to people in Zambia - thanks to the operator's support for international transport charity, Transaid.
Transaid works with partners and governments to solve transport challenges in economically developing countries across the world. In doing so, it enriches lives, ensuring the futures of generations to come - by providing support and training to professional drivers.
The Isle of Wight bus operator is donating one of its vehicles through Transaid to the Industrial Training Centre (ITC) in Lusaka, Zambia.
"Our partner charity, Transaid, backs the ITC by donating skills, funding, and equipment to help the centre deliver its curriculum," said Southern Vectis managing director, Andrew Wickham.

"A Zambian government-backed vocational college, the ITC provides training on all forms of road transport, but principally lorries, buses and coaches.

"Coaches, in particular, are an important form of transport in Zambia - and there is an extensive network of routes linking some very isolated communities. However, the high level of road traffic accidents are a concern and there is much to be done in terms of infrastructure and education to put that right.

"We are donating a coach to replace an obsolete vehicle that is over 30 years old, and will ensure the ITC can continue its courses, to make coach driving and maintenance safer. Without it, as the current vehicle gets older and less reliable, there would be a real chance that training activities couldn't take place.

"At Southern Vectis, we are pleased to provide convenient, comfortable and comprehensive bus services to people living on and visiting the Isle of Wight. And now, we are proud to be playing a role in ensuring those living in Zambia have the opportunity to access safer transport for years to come."
The coach began its mammoth journey this week - leaving the Isle of Wight on a Red Funnel ferry to the mainland
For more information about Transaid, please visit transaid.com and for information about Southern Vectis, visit islandbuses.info
Contact Information
Go-Ahead Communications