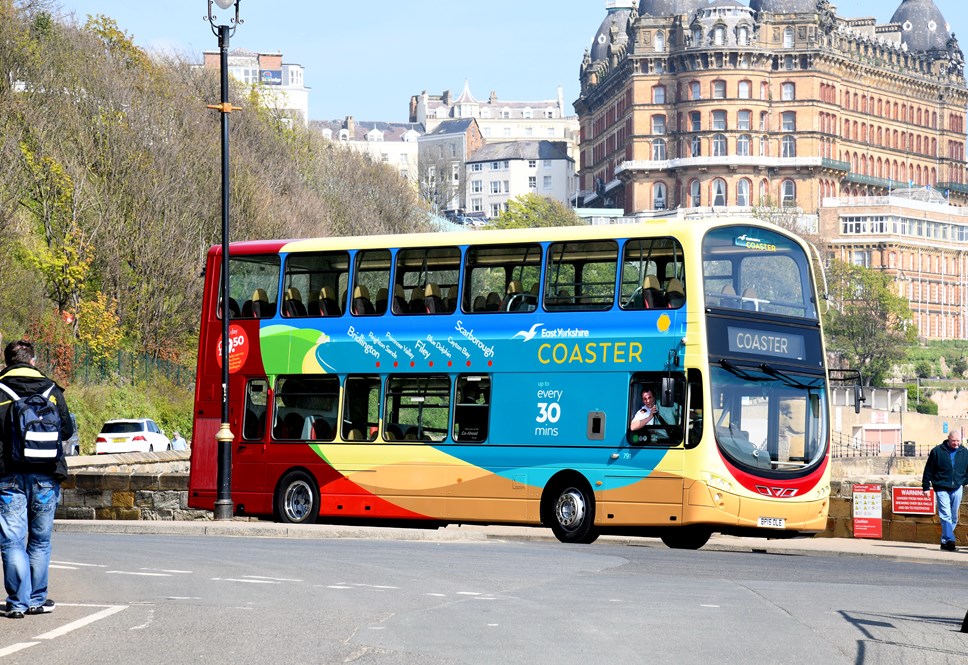 Pay less to travel this winter: fares capped at £2 on Go-Ahead buses across Britain
From 1st January to 31st March, Go-Ahead's UK bus operating companies will offer adult bus fares capped at £2 per single journey.
The Government is providing up to £60 million for bus operators outside London to help people with cost of living.
How far can our £2 fare take you? On our longer routes, a single ticket on a Go-Ahead bus can take you 40 miles or even further
Go-Ahead bus companies will be offering millions of adults across England single fares capped at £2 on bus journeys outside London from January. The offer is funded through a £60 million scheme under the Government's "Help for Households" program to help the public with cost-of-living pressures over the winter.
All single fares are covered by the scheme, with a handful of exceptions – such as sightseeing buses and long-distance coaches. Passengers can expect to make big savings from Go-Ahead's longer bus routes, including:
Go North East's X10 between Newcastle and Middlesborough, usually £8 (39 miles)
The Regency Route between Brighton and Tunbridge Wells, usually £6.20 (33 miles), run by Brighton & Hove Buses
Oxford Bus Company's, River Rapid route from Oxford to Reading, usually £5 (26 miles)
Salisbury to Swindon, operated by Salisbury Reds – a journey of 40 miles, usually £7.20
East Yorkshire Buses' X46, from Hull to York, usually £8.50 (37 miles)
The government has estimated that the average single fare for a 3-mile journey is £2.80, meaning the special fare will save passengers almost 30%. The initiative, which ends on March 31st, will help millions of Go-Ahead passengers with travel costs for work, education, and essential journeys.
Martin Dean, Go-Ahead's Managing Director, UK Regional Bus, said:
"Many of our passengers are feeling the pinch this winter as household bills mount. So we're proud that all our UK bus companies are supporting this Government initiative to help people with their travel costs.

"Under this special fare, you'll be able to go further than ever for £2. We hope it will encourage people to try some new routes, have some adventures and to explore the freedom of travelling by bus."
Buses Minister Richard Holden MP said: 
"Bus travel remains the most popular form of public transport in England, making up around half of all journeys. That's why we're investing £60 million to cap single bus fares at £2 to support every passenger and help get people back on the bus. 

"With the scheme set to take two million car journeys off the road, it's fantastic to see so many bus operators signing up to the fare cap, helping people to 'Get Around for £2' between the 1st January and 31st March." 
Contact Information
Andrew Clark
Corporate Affairs Director
The Go-Ahead Group
07932 677184
Notes to editors
Media availability
For media wishing to speak to a local bus operator about this offer - Ben Gilligan, Managing Director, East Yorkshire Buses, is available for interview.