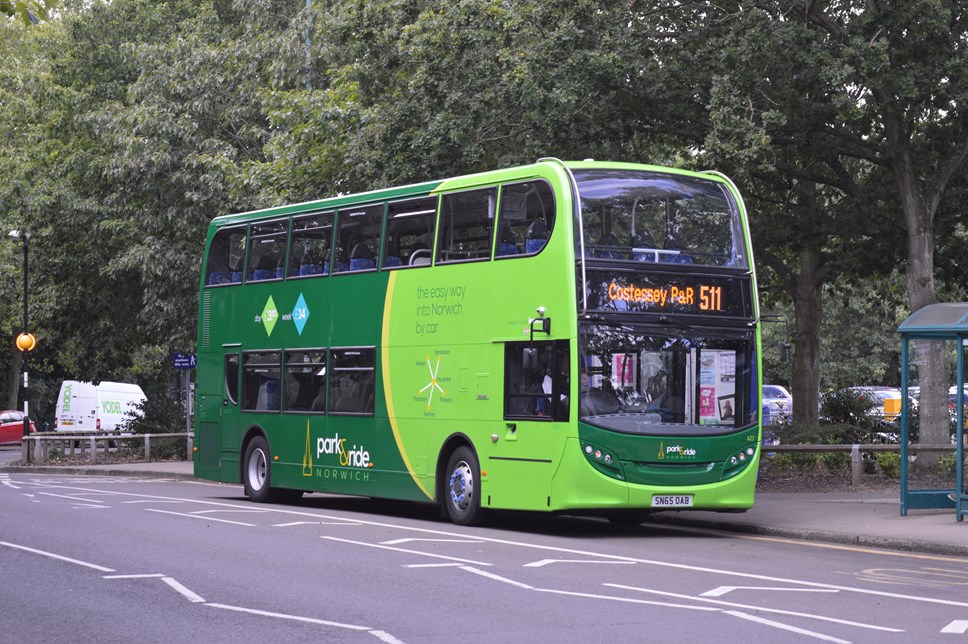 New Managing Director appointed for Go East Anglia
The Go-Ahead Group has appointed Gavin Smith to become Managing Director of Go East Anglia, replacing Jeremy Cooper on his retirement from operational management.
With more than two decades' experience in the industry, Gavin has held senior roles at bus companies in the United Kingdom and Singapore. He has a track record of delivering operational success, introducing new services and managing high performing teams.
Presently a Project Director in Go-Ahead's Business Development team, Gavin was Operations Director of Go-Ahead Singapore between 2017 and 2021, with responsibility for a network comprising 400 vehicles and 800 bus drivers.
Prior to that, he held a series of roles at Go-Ahead London including overseeing the opening of the new River Road depot in Barking. He worked for Tower Transit and FirstGroup before joining Go-Ahead in 2014.
Based in Norwich, Go East Anglia comprises three local bus companies – Konectbus, Hedingham Omnibuses and Chambers Coaches – employing nearly 300 people in Norfolk, Suffolk and Essex and facilitating seven million passenger journeys annually.
Go East Anglia's previous Managing Director, Jeremy Cooper, stood down in May after over 30 years in the industry. He is taking on a strategic role within Go-Ahead.
Martin Dean, Go-Ahead's Managing Director, UK Regional Bus, said: "Gavin brings a wealth of operational and strategic experience, and I'm delighted he'll be taking on the role. Go-East Anglia is an important company within Go-Ahead and our strategy, The Next Billion Journeys, has set out an ambitious path for growth in the UK regional bus market."

Gavin Smith said: "I'm looking forward to working with the team at Go-East Anglia, as we encourage people back onto buses following the pandemic. I'm keen to build on Jeremy and the team's success at Konectbus, Hedingham and Chambers, which provide vital public transport links to communities across the region"
Contact Information
Go-Ahead Communications