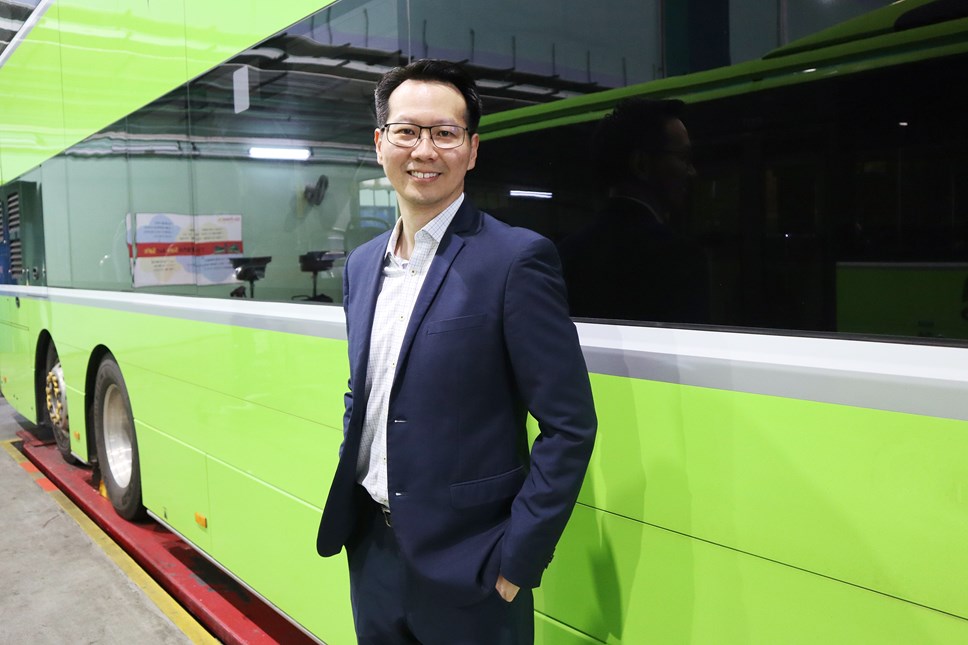 Leonard Lee appointed Managing Director of Go-Ahead Singapore
New leadership at Go-Ahead Singapore, effective this month
Andy Thompson to return to the UK to take up a new role at The Go-Ahead Group
Go-Ahead Singapore operates 440 buses and employs more than 1,000 people
The Go-Ahead Group has appointed Leonard Lee to lead its successful bus business in Singapore, with responsibility for overseeing a team of more than 1,000 people.
Leonard became Managing Director on October 2nd, succeeding Andy Thompson who is returning to the UK to take up a new role for Go-Ahead Group.
Previously Engineering Director, Leonard has been with Go-Ahead Singapore since the company began operating buses in the city in 2016. He has overseen multiple innovations including the introduction of industry leading telematics, digitalisation tools and solar panels on buses.
A Singapore citizen, he has a degree in engineering from Nanyang Technological University and an MBA from the University of Manchester. Prior to joining Go-Ahead, he worked for one of the world's largest container port operators, PSA Corporation.
The change of leadership comes after a period of prolonged success for Go-Ahead Singapore. The company runs 440 buses on 31 routes on the island with a commuter satisfaction score of over 90%.
Go-Ahead's contract to operate buses was extended by Singapore's Land Transport Authority last year, and runs until 2026.
Christian Schreyer, Go-Ahead's Group Chief Executive, said:
"Our buses carry thousands of people every day in Singapore, and our colleagues do a great job every day in running essential public transport services.

"We're committed to investing in, and expanding, Go-Ahead Singapore. Leonard is a terrific leader who knows the bus business inside out, and he is the ideal person to take the company to its next stage in development.

"Andy Thompson has been an exceptional managing director over the last four years. Under his tenure, we've become a well established player in Singapore public transport and I'm pleased that he will be staying with The Go-Ahead Group."
Leonard Lee said:
"I am excited and truly honoured to be appointed to this role. I would like to thank Andy for his guidance and tremendous support over the years. Under his leadership, Go-Ahead Singapore has set a high standard, and I look forward to building on this legacy and driving our company's continued success."
Contact Information
Go-Ahead Communications