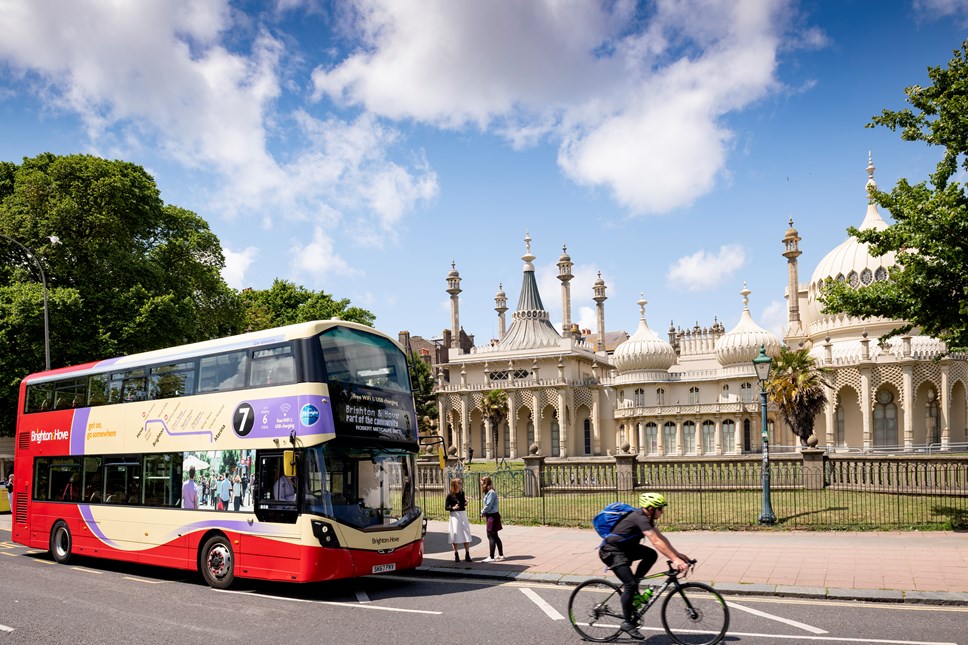 Go-Ahead welcomes government funding to build back passengers on local bus services
In response to the Department for Transport's announcement of a £150 million funding package for local bus and light rail services, The Go-Ahead Group's Chief Executive, Christian Schreyer, said:
"We welcome this funding for local buses, which will allow the industry time to build back passenger numbers. We've bounced back well from the Omicron variant, and our buses are carrying about 80% of the number of passengers they had before the pandemic. But working habits have changed, and it will take a little longer for a 'new normal' to settle in.

"In time, there are excellent prospects for bus usage to grow across Britain. Funding under the National Bus Strategy for bus lanes and priority schemes will speed up services in towns and cities, making them more attractive to passengers and allowing us to increase frequencies. If Britain is to move towards a net zero future, it is vital that people leave their cars at home and switch to public transport. This short-term finance will go some way towards bridging the gap and will help us build a broader network of successful bus services."
Media availability
For an 'on the ground' perspective on the Government's decision today to extend COVID recovery funding to bus operators for a further six months, Ed Wills, Managing Director of Brighton & Hove Buses and Metrobus, is available for interview.
Filming and broadcast opportunities on request.
Please contact Andrew Clark - 07977 343846 / communications@go-ahead.com.
Contact Information
Andrew Clark
Corporate Affairs Director
The Go-Ahead Group
07932 677184