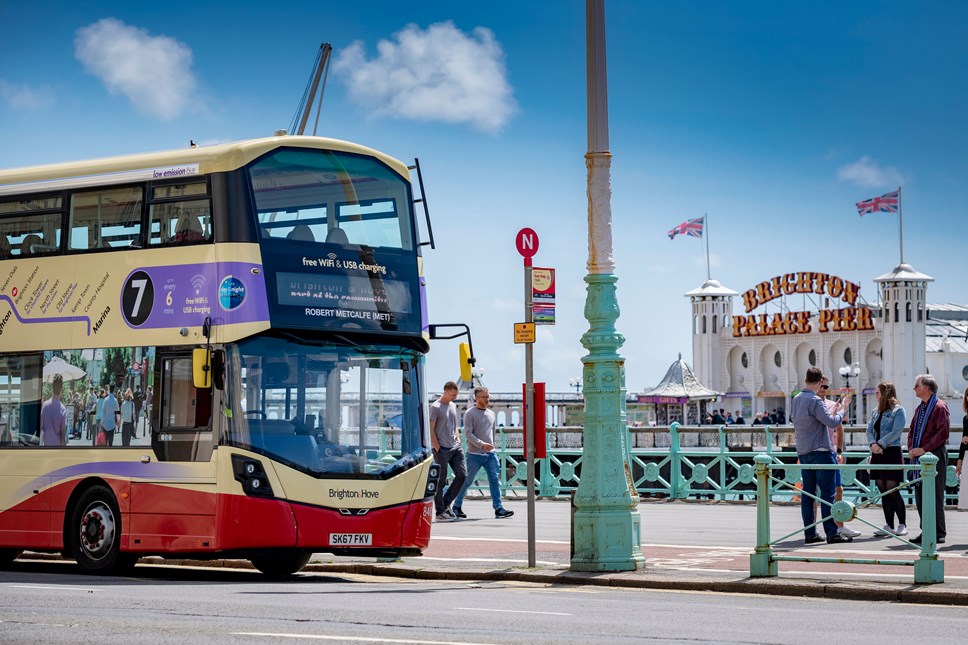 Go-Ahead invests in award-winning German car-sharing start up
FTSE 250 public transport company The Go-Ahead Group (LON: GOG) announced today that Go-Ahead has acquired a 12 per cent stake in Mobileeee, the Frankfurt-based car-sharing company, for a consideration of €300,000.
The two companies will work together to forge environmentally friendly car-sharing schemes, which allows users to book electric cars, and provides charging infrastructure for their drivers to use in Germany.
The deal builds on Go-Ahead's commitment to help cities tackle key issues around congestion, air pollution and transport accessibility. Go-Ahead Group is the largest operator of electric buses in Europe, and is the operator of UK's only all-electric bus garage, in Waterloo, Central London.
Commenting on the new partnership, Go-Ahead Group chief executive David Brown said: "Rather than seeing businesses like Mobileeee as rivals, we think this is an exciting new business that complements Go-Ahead's vision of building cities with sustainable, smart and environmentally friendly transport.
"Car-sharing can play a cohesive new role alongside buses and trains as the transport services of the future, and we are delighted to support this innovative new business."
According to Deloitte, Europe accounts for 50% of the global car sharing market, while research by Boston Consulting Group predicts the global market will be worth €4.7bn by 2021. Stats from London show that car club members are twice as likely to use public transport as other travellers.
The company offers car sharing, carpool management, fleet solutions and fleet management, bringing together modern, affordable and sustainable solutions that allow users to participate in a new world of mobility.
Members using Mobileeee can book electric cars on an hourly or daily rate of €6 or €24 respectively. The company was awarded the Frankfurt Founders Award in 2016, beating 36 other applicants and receiving $12,500 in prize money. The award celebrates outstanding young companies with the aim of helping them succeed.
The four e's in Mobileeee's name refer to their customers' easy, efficient, emissions-free experience.
-Ends-