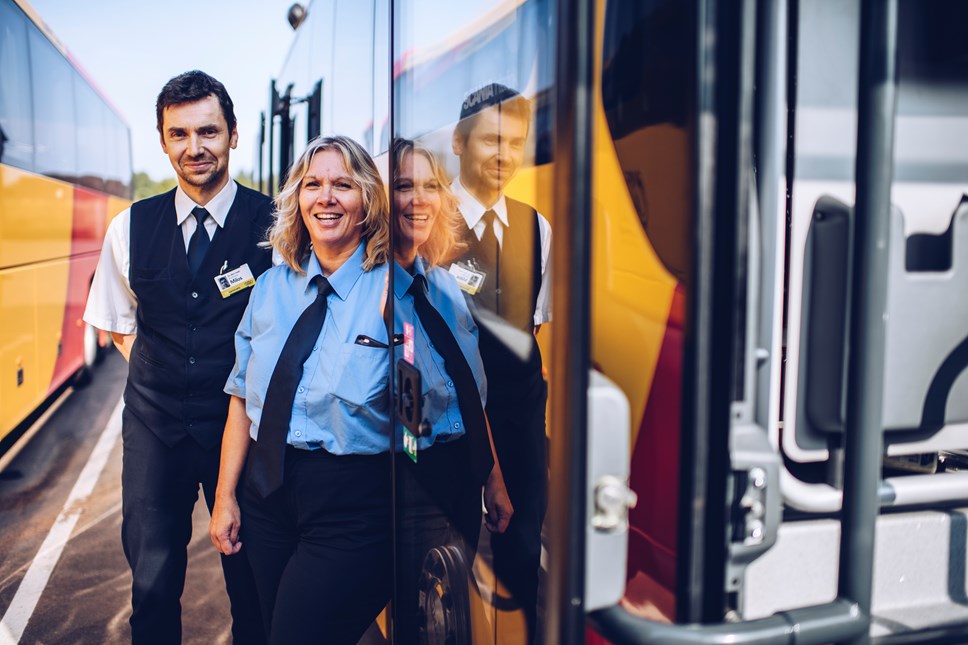 Go-Ahead expands international bus business into southern Sweden
The Go-Ahead Group is to begin operating bus services in southern Sweden through a deal to take ownership of a family run bus company, Flexbuss Sverige AB.
Flexbuss provides scheduled bus services, school transport, medical transfer and private hire buses. The company will be integrated into Go-Ahead's London and International bus division, which operates franchised buses in London, Singapore and Dublin.
All revenue in Sweden will be generated through contracts, without direct exposure to changes in passenger demand. Under Go-Ahead's ownership, services will continue to be overseen by Flexbuss's proven and experienced management team.
Flexbuss operates approximately 380 vehicles and employs 600 people. It is expected that the transaction will be completed in April 2022.
Christian Schreyer, Group Chief Executive, The Go-Ahead Group, said: "This is an expansion of our successful London and international franchised bus business into a new territory. It will play to Go-Ahead's strengths in operating bus contracts on behalf of local authorities, partners and third parties."
Contact Information
Go-Ahead Communications
Notes to editors
For further information, please contact:
Go-Ahead Communications
communications@go-ahead.com
07977 343846