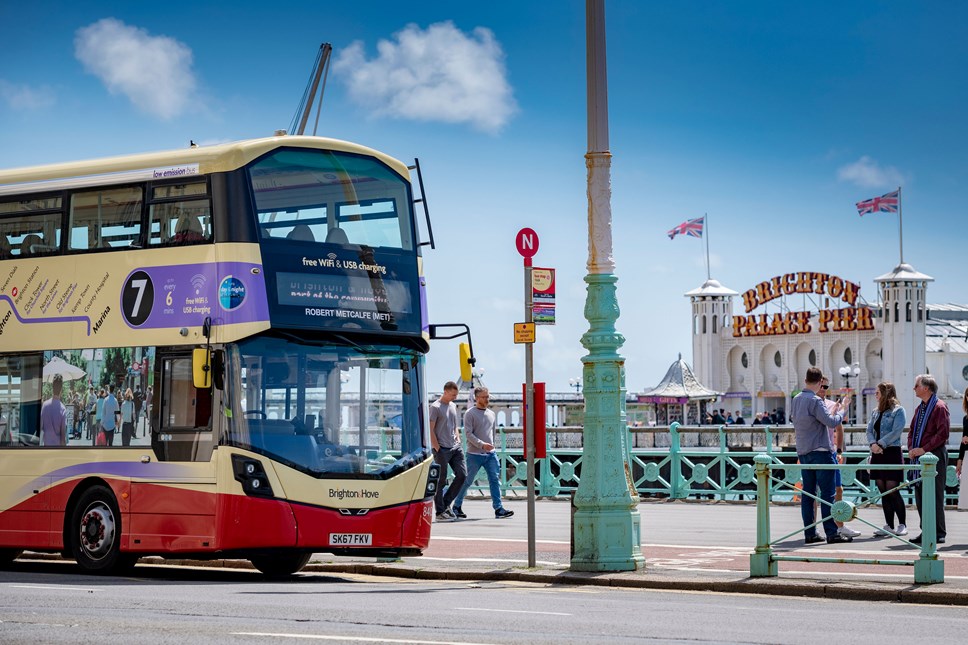 Go-Ahead comment on national bus strategy
David Brown, Chief Executive of Go-Ahead has provided a statement on the publication of the national bus strategy.
David Brown, Chief Executive of Go-Ahead Group, said: "It's the right time to have a national strategy for buses. Bus usage has been falling for seven years and if Britain is serious about becoming a carbon neutral nation, we urgently need to halt that decline and persuade people to leave their cars at home.
"In order to do that, buses need to be quick, reliable and convenient. That means giving more bus priority including precedence for buses at traffic lights and tackling rush hour gridlock.
"People with easy access to public transport have more chance of getting a job, and are much less likely to be socially isolated and lonely. By working in partnership with local authorities, private companies can respond to demand effectively, delivering better services for all.
"A full double-decker bus can take as many as 75 private cars off the road, so the benefits of buses in cutting pollution and reducing traffic jams are as clear as daylight. As a nation, we need to finally move on from the myth that bus use is only for those who can't afford a car."
Contact Information
Andrew Clark
07977 343846
communications@go-ahead.com