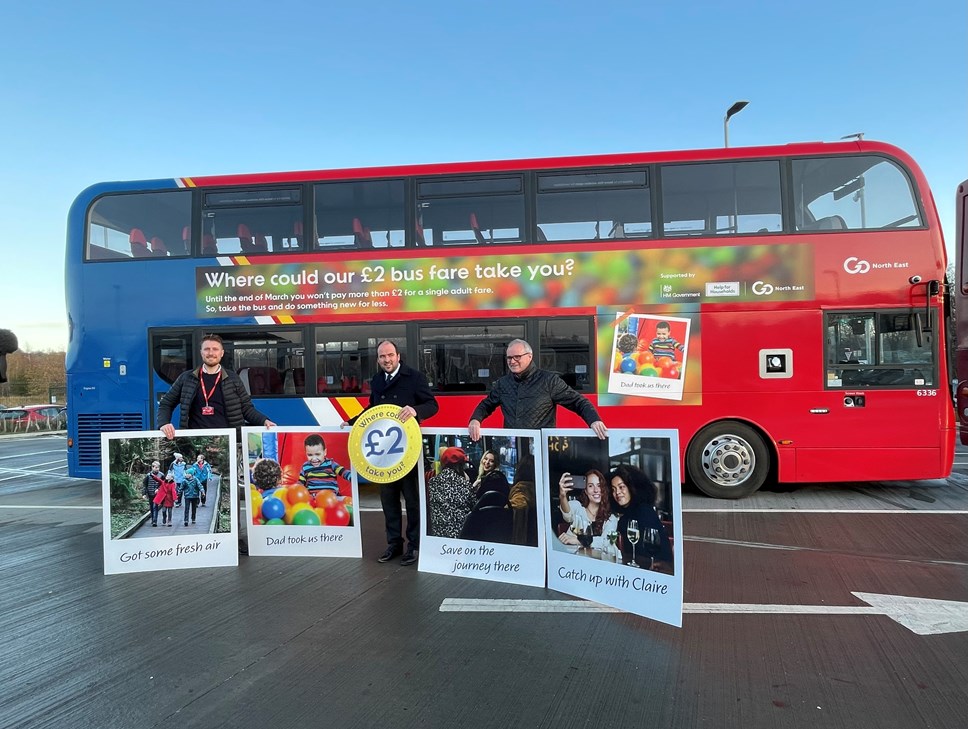 Go-Ahead carries two million passengers at £2 under nationwide fare cap
National low fares scheme proves popular across Go-Ahead's bus networks
Promotional ticket sales reach £4 million in first three weeks of January
Scheme allows Go-Ahead's local operators to add new routes and services
Go-Ahead's bus companies have carried two million passengers at the nationwide promotional fare of £2 since the Government began funding a scheme capping the price of bus travel on New Year's Day.
Under the offer, adult single fares across England are no more than £2 for a three-month period, irrespective of distance. Funded with £60 million under the Government's "Help for Households" program, the initiative is intended to help the public with cost-of-living pressures this winter. As of today, Go-Ahead bus companies outside London had sold over £4 million worth of tickets.
Participating Go-Ahead bus companies include:
Brighton & Hove Buses and Metrobus
Go South Coast – Bluestar, Morebus, Southern Vectis, Salisbury Reds and Swindon's Bus Company
Go South West – Plymouth Citybus, Go Cornwall, Go Devon and Dartline
The Oxford Bus Company – including Carousel Buses and Thames Travel
Go East Anglia – Konectbus, Hedingham and Chambers
East Yorkshire Buses
Go North East
Demand created by the scheme has allowed Go-Ahead bus companies to launch several new routes – including a new route from High Wycombe to Great Missenden run by Oxford Bus Company, and a Konectbus service in Norwich connecting the city centre with the Heartsease Estate.
Bus journeys available for £2 on Go-Ahead's buses stretch geographically from Go Cornwall's route 34 from Redruth to The Lizard – England's most southerly point – to Go North East's route 19, which links North Shields with Ashington, Northumberland.
The Buses Minister, Richard Holden, launched the national scheme in December with a visit to Go North East's depot in Gateshead.
Martin Dean, Go-Ahead's Managing Director, Regional Bus, said:
"The £2 fare capping scheme is the right idea at the right time and we're pleased that two million people have so far benefited from it on Go-Ahead buses.

"Buses are a great value way to get around, wherever you live in the UK. We're keen to work closely with the Department for Transport and with other operators to promote this scheme, in order to get maximum benefit from it."
Contact Information
Go-Ahead Communications
Notes to editors
Pictured at the launch of the £2 bus fare scheme at Go-Ahead Group's Riverside depot in Gateshead are (left to right) Ben Maxfield, Business Director, Go North East; Richard Holden MP, Minister for Buses; Nigel Featham, Managing Director, Go North East.
Enquiries:
Andrew Clark
Corporate Affairs Director
andrew.clark@go-ahead.com
07932 677184