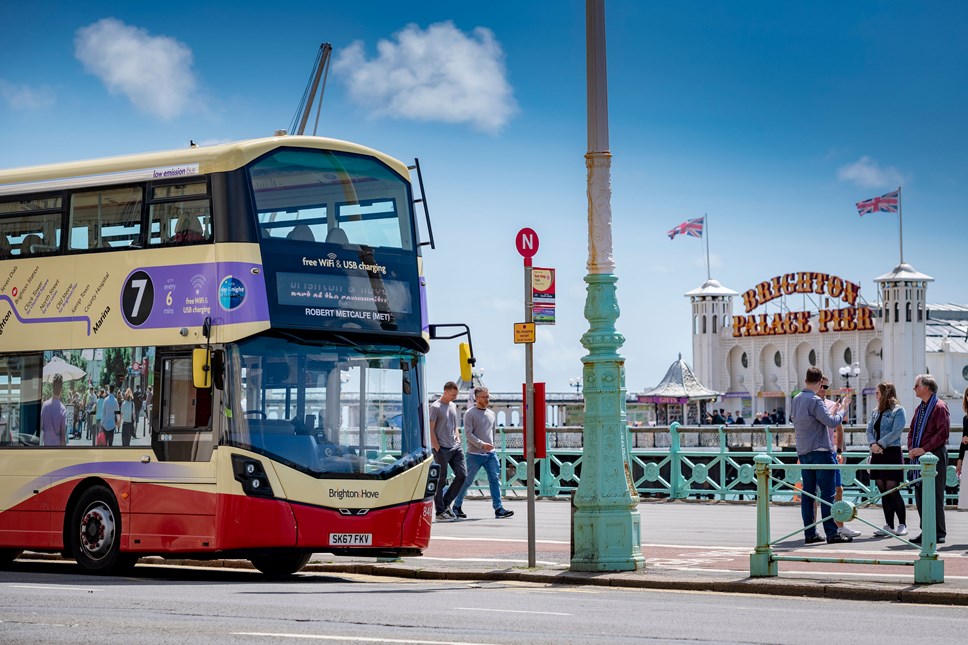 Go-Ahead awarded Dublin Commuter Routes
The Go-Ahead Group, one of the UK's leading public transport operators, is pleased to have been announced as the preferred bidder for a commuter bus tender in Dublin by Ireland's National Transport Authority (NTA), building on the company's commitment to bring improvements and investments to the capital's public transport services.
The contract links Dublin to major commuter towns in Offaly, Laois, Kildare and Meath, and will bring the total number of routes operated by Go-Ahead in the Irish capital to 30.
It is the second contract won by Go-Ahead in less than a year, as the NTA opens the Public Service Obligation (PSO) bus services in Ireland to the private sector for the first time.
Go-Ahead Chief Executive, David Brown, said:
"Winning a second Ireland contract within a year is a significant achievement for Go-Ahead, and we look forward to building on our partnership with the NTA to deliver investment in Ireland's passenger transport infrastructure.
"We understand the importance of buses to these commuter towns and we will strive to deliver the best possible service to the customers, to make sure that every journey is taken care of.
"This is a further step in line with our strategy of expanding the Go-Ahead model internationally, building on our presence in Germany and Singapore."
The bus contract will run for five years from early 2019, when Go-ahead will take over from Bus Eireann, with a possible two-year extension.
Go-Ahead was recently recognised as Britain's best bus operator, with more than nine in 10 customers endorsing its services according to independent figures from Transport Focus.
The company also recently announced a number of award-winning initiatives to improve customer experience, including the pilot of a pay-as-you-go mobile ticketing app in Southampton, which was awarded the Transport prize at the 2018 Smart Cities UK awards.
Go-Ahead operates buses in Singapore and is shortly due to begin operating rail services in Germany. The company is the largest bus operator in London, and among the biggest across England as a whole, in addition to operating major UK rail franchises.
-ENDS-