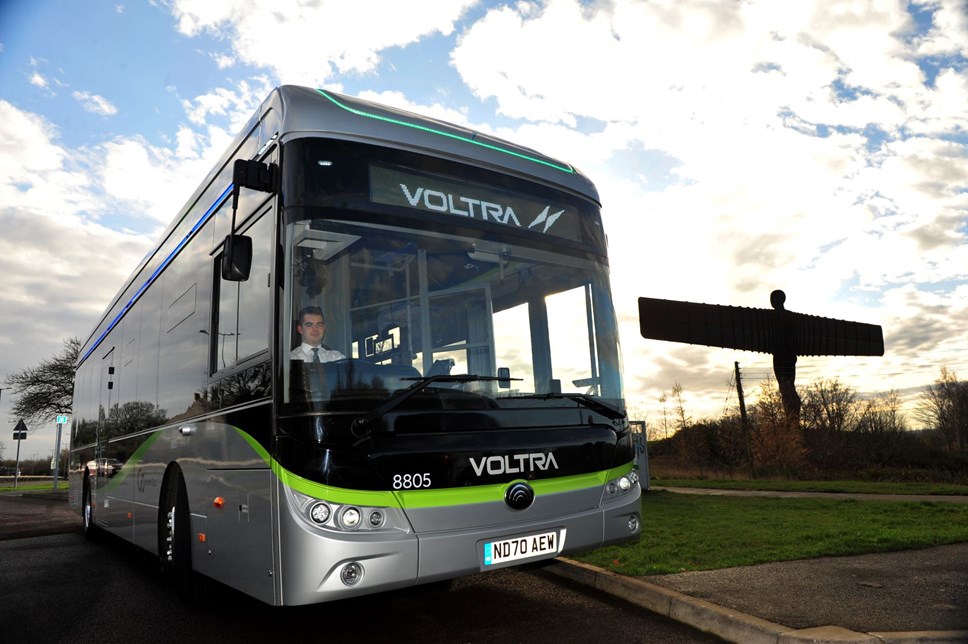 Go-Ahead announces management changes at Go North East
Nigel Featham appointed Managing Director of Go North East in addition to Go North West
Ben Gilligan becomes Managing Director of East Yorkshire Buses
The Go-Ahead Group today announces that Nigel Featham is to be appointed Managing Director of Go North East, in addition to his existing role as MD of Go North West.
Nigel will take up the position at the end of August, replacing Martijn Gilbert who has decided to move on after four years at Go-Ahead for an opportunity elsewhere in the transport industry.
Long established in the area, Go North East employs over 2,000 people, facilitating 175,000 journeys every day on a fleet of nearly 600 buses and coaches across Northumberland, Tyne and Wear, County Durham and into the Tees Valley.
Presently head of Go-Ahead's Manchester bus operation which employs 600 people, Nigel Featham has many years' experience in the industry across the north of England. Between 2011 and 2019, he was Arriva's regional managing director for Yorkshire and the north-east.
As part of a restructuring, Go-Ahead is to recruit an Area Director for the north-east, reporting to Nigel.
Additionally, East Yorkshire Buses, which presently reports into Go North East, will become accountable directly to Go-Ahead Group with its present Area Director, Ben Gilligan, promoted to Managing Director. East Yorkshire runs services in and around Hull, East Yorkshire, the Yorkshire coast and the North Yorkshire moors.
Martin Dean, Go-Ahead's Managing Director, UK Regional Bus, said:
"Congratulations to both Nigel Featham and Ben Gilligan on taking on enhanced roles within Go-Ahead. Nigel is doing a fantastic job at Go North West, turning around the performance of the Queen's Road depot and leading our participation in Manchester's bus franchising process. He has many years' experience in the north-east and is the ideal person to lead our business in the region. And Ben Gilligan has successfully integrated East Yorkshire Buses since we acquired the company in 2018.

"Go North East is a special company within the Go-Ahead Group – it's where our business originates, and I'd like to extend my thanks to Martijn Gilbert for his leadership over the last four years. Achievements under Martijn's management include introducing the north-east's first fleet of zero-emission buses, working with local authorities on successful funding bids and delivering an outstanding daily service to passengers."
Contact Information
Andrew Clark
Corporate Affairs Director
The Go-Ahead Group
07932 677184