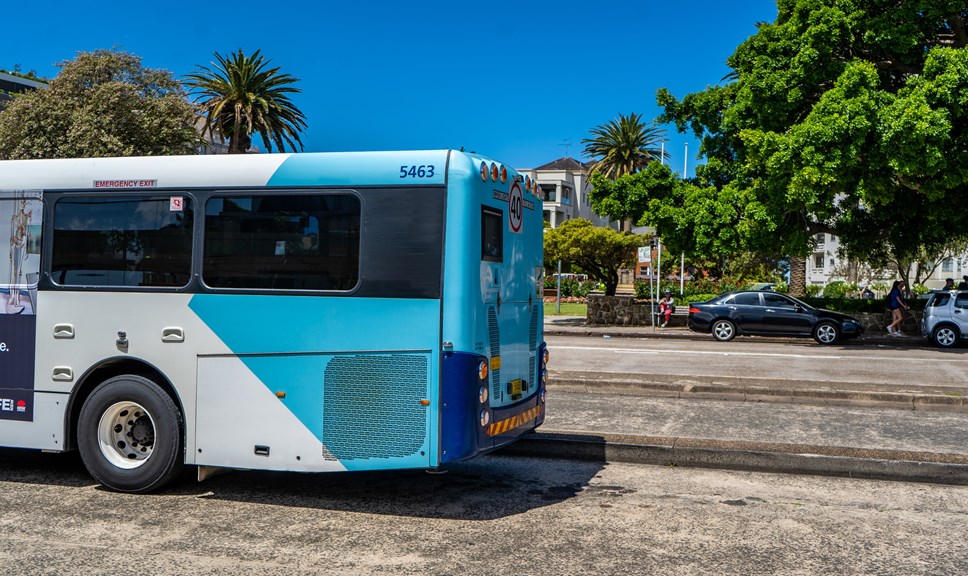 Go-Ahead and UGL win contract to operate buses in Sydney's South-West
Buses in Sydney's South and South-West will be operated by a newly created joint venture, U-Go Mobility
Contract commences in July 2023 for a term of approximately seven years, delivering over 500,000 passenger journeys daily
Go-Ahead is a UK and international bus operator, while UGL brings extensive, proven expertise of public transport infrastructure, operations and maintenance within the Australasian public transport market
The Go-Ahead Group and UGL are pleased to announce that their joint venture company, U-Go-Mobility, has been awarded a contract to operate buses in Sydney by Transport for New South Wales, worth approximately A$500 million, to be split 50-50 between the two partners.
Under a seven year deal with operations beginning in July 2023, U-Go Mobility will operate buses across the Sutherland Shire and Bankstown regions of Sydney. The network will comprise of 225 buses run by more than 400 colleagues, and it accounts for more than half a million passenger journeys every weekday.
The contract combines the previous Sydney Bus Contract regions 5 and 10, and will be known simply as Region 10. The operations are south-west of Sydney's Central Business District and include services stretching from the city's southern beaches to south-western suburbs. Areas served include Bankstown, Hurstville, Miranda, Cronulla and Bundeena.
Nominated transferring staff will be provided with offers of employment, allowing the opportunity to transfer to U-Go Mobility.
The contract award draws upon Go-Ahead's expertise in the operation of buses in global cities and in zero-emission technology, together with UGL's extensive, proven experience across the Australian transport market. Over the course of the contract term, U-Go will work with Transport for New South Wales to explore opportunities to introduce more zero-emission buses.
Go-Ahead is the largest operator of buses in London, running one in four of the British capital's iconic red buses, and the group runs more zero-emission buses than any other UK company. Go-Ahead has transport operations stretching across six countries – including buses in the UK, Singapore, Sweden and Ireland, and rail in the UK, Germany and Norway. Go-Ahead has had a transport consultancy business in Australia since 2018.
UGL, a member of the CIMIC Group, is an engineering and services provider, with a track record of major transport infrastructure projects in Australasia's biggest cities.
Christian Schreyer, Chief Executive of The Go-Ahead Group, said: "We specialise in running busy bus networks in global cities, so we're delighted to be entering Sydney alongside our partner, UGL. We look forward to delivering punctual, good value buses to get Sydneysiders on their way each day, with outstanding customer service.
"Australia will be Go-Ahead's seventh country of bus and rail operation. This underlines our ambition for international expansion as climate change, urbanisation and convenience encourage people around the world to switch from cars to public transport.
UGL Managing Director Doug Moss, said: "UGL is keeping Australia moving through our involvement in rail, tram and light rail operations in Sydney, Melbourne, Adelaide and Canberra. We're pleased to add Sydney bus operations to our portfolio and we're looking forward to combining our local transport know-how with Go Ahead's international expertise to provide a quality service for the people of South and South West Sydney."
Contact Information
Go-Ahead Communications