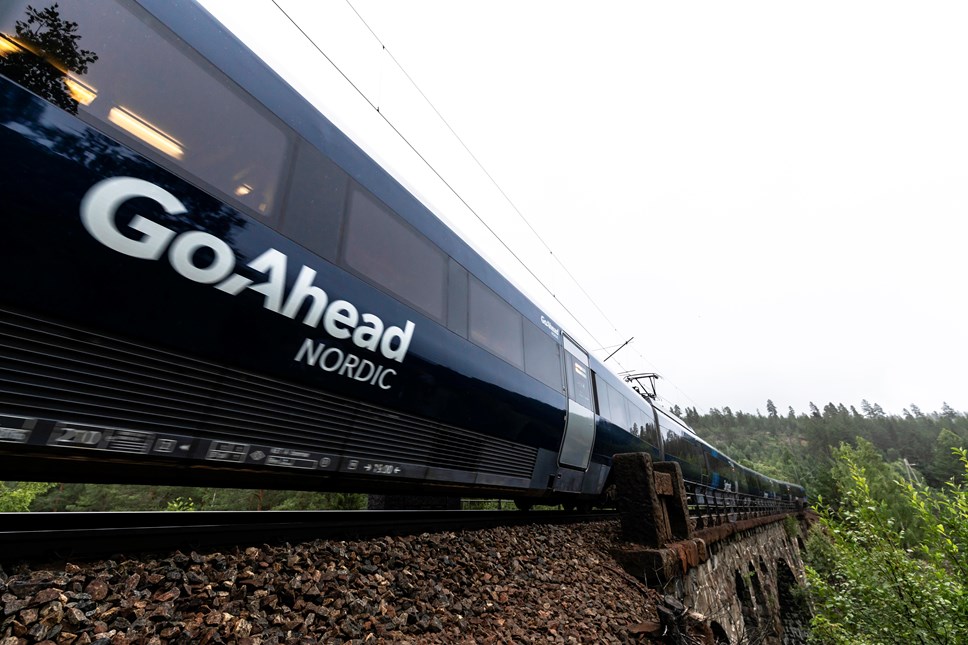 Go-Ahead agrees revised rail contract in Norway
The Go-Ahead Group is pleased to announce that, following discussions over a number of months, a new agreement has been reached between the Norwegian Railway Directorate and Go-Ahead Norway A/S, regarding the structure of its rail contract.
Under the original contract, which began in December 2019, the revenue risk associated with changes in passenger demand rested with Go-Ahead. During the COVID-19 pandemic, the Norwegian Government provided financial support to rail operators, preventing material losses.
The amended contract takes effect from 1 July 2022 and runs for the duration of the original contract, until December 2027 (plus a two-year extension option until December 2029).
The contract provides a revenue support scheme until the end of the contract. The amended contract also includes an incentive scheme linked to revenue growth.
As a result of these improved contractual arrangements, the Group expects to significantly reduce the £66.2m onerous contract provision relating to its rail operation in Norway in its full year results for the year ending 2 July 2022.
Christian Schreyer, Group Chief Executive, The Go-Ahead Group, said:
"We're pleased to have reached an agreement with the Norwegian Government which puts our rail contract onto a satisfactory footing.

"We're proud of our colleagues at Go-Ahead Nordic who deliver an outstanding service and who have achieved the best customer satisfaction ratings on Norway's railway network."
Contact Information
Andrew Clark
Corporate Affairs Director
The Go-Ahead Group
07932 677184