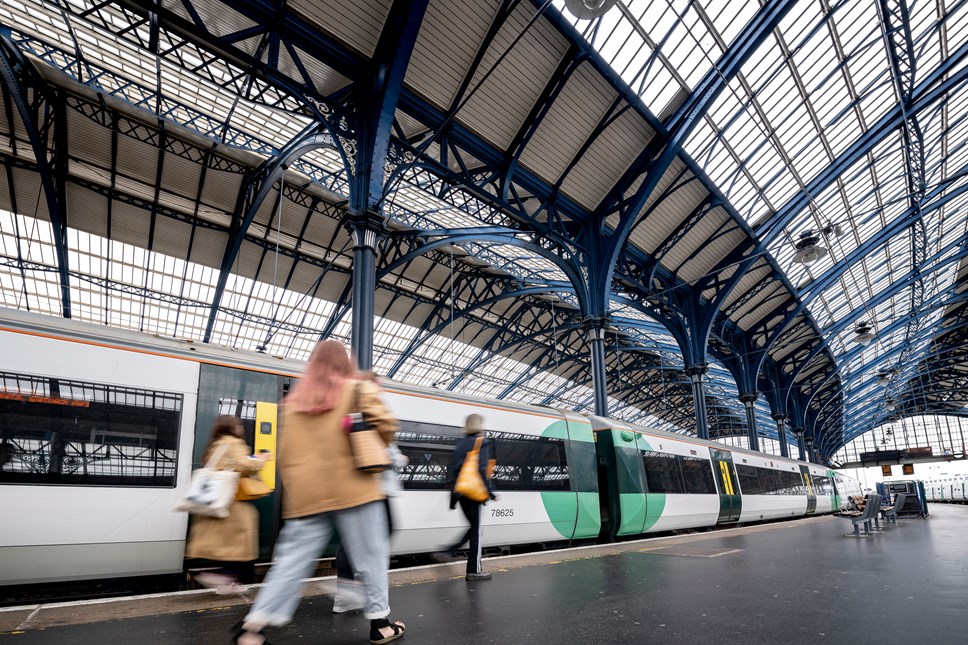 Full year results for the year ending 29 June 2019
Business overview
Group operating result slightly ahead of expectations
Good progress made against all three strategic pillars: protect and grow the core; win new bus and rail contracts; develop for the future of transport
Bus operating profit pre-exceptional items up 4.7% at £95.7m (2018: £91.4m); improvement driven by strong operational performance in London & International division, regional bus achieved highest ever passenger satisfaction score of 92%
Rail operating profit at £25.4m (2018: £44.5m); prior year included part year of London Midland franchise
Record punctuality levels in both in GTR and in Southeastern, and improved customer satisfaction of 81% and 80% respectively
Southeastern rail franchise extended to April 2020
Four new international contracts won; started operating our first two German rail contracts and our first bus contract in Ireland
Improved free cash generation of £74.1m (2018: £57.7m) and balance sheet remains strong
Maintained full year dividend of 102.08p (2018: 102.08p)
Financial summary
2019

2018

Increase/
(decrease)
%

Revenue (£m)

3,807.1

3,461.5

10.0

Operating profit pre-exceptional items (£m)

121.1

135.9

(10.9)

Profit before tax pre-exceptional items (£m)

113.8

123.2

(7.6)

Profit before tax (£m)

97.0

145.7

(33.4)

Basic earnings per share pre-exceptional items (p)

169.4

181.6

(6.7)

Basic earnings per share post-exceptional items (p)

136.8

207.2

(34.0)

Proposed full dividend per share (p)

102.08

102.08

—
2019

2018

Increase/
(decrease)
£m

Cashflow generated from operations (excluding restricted cash) (£m)

209.9

232.8

(22.9)

Free cashflow (£m)

74.1

57.7

16.4

Adjusted net debt (£m)*

270.3

289.0

(18.7)

Adjusted net debt/EBITDA*

1.32x

1.30x

—
* Adjusted net debt is net cash less restricted cash
CEO comment
David Brown, Group Chief Executive, commented:
"I'm pleased to report full year results slightly ahead of our expectations in both bus and rail divisions. Strong performance in our London & International bus division more than offset a lower result in our regional bus business. Rail operating profit was slightly ahead of expectations, driven by strong performance at Southeastern, but was lower than the prior year which included a part year of operating the London Midland franchise.
"Our commitment to provide better services for our customers has delivered improvements in reliability and satisfaction in our bus and rail businesses, many of which reached record levels during the year. In rail, Southern's customer satisfaction increased by 12 percentage points to 81 per cent while our regional bus business, once again, topped the league tables with an industry record of 92 per cent satisfaction. Also in regional bus, we were pleased to drive up our passenger journey growth of 3.3 per cent in a challenging UK market. Bus travel brings great benefits to the economy, society and the environment and we are calling for a national bus strategy to maximise these benefits.
"During the year, we began contracts in three new countries and won four more international contracts. Our continual focus on innovation resulted in the introduction of the UK's first air-filtering bus and passenger benefits being developed through our Billion Journey Project incubator. Our balance sheet remains strong and we have maintained our dividend.
"We are disappointed that the DfT took the decision to terminate the new South Eastern franchise competition. We submitted a strong bid designed to provide value for passengers and taxpayers and to build on the significant improvements we have delivered in our 13 years of operating the franchise. We will continue to focus on delivering excellent service for our customers as we operate the contract under an extension up until 1 April 2020, and we are engaging with the DfT regarding the future of the franchise beyond this point.
"Overall for 2020, we are confident that the Group will deliver another robust performance in line with our expectations as we continue to execute our clear and well-defined strategy; strengthening our core business, diversifying into international markets and developing new ways of responding to a changing world."