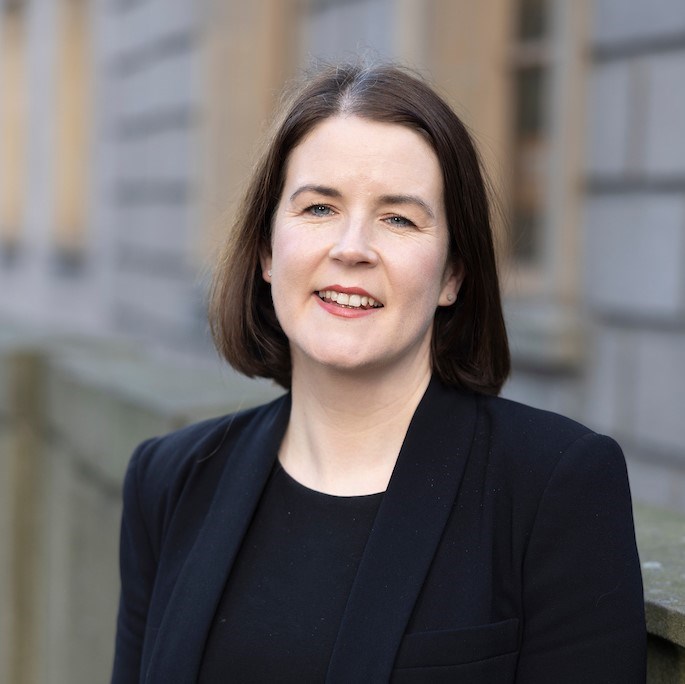 Dervla McKay appointed Managing Director of Go-Ahead Ireland
New MD will oversee 225 buses and 760 colleagues operating services in and around Dublin
Dervla McKay replaces Andrew Edwards, who is moving to Go-Ahead London
Go-Ahead Ireland depot is being expanded to increase capacity
The Go-Ahead Group has appointed Dervla McKay as Managing Director of the group's bus company in Dublin, Go-Ahead Ireland, which operates services in and around the Irish capital.
Dervla, from Donegal, has extensive experience in bus and coach operation in Ireland and England. She joins Go-Ahead from her role as Managing Director of Aircoach, which runs express coach services across Ireland, and she has held a number of senior roles within FirstGroup since joining as a graduate trainee in 2005.
She will take up the role in the fourth quarter of 2023 and replaces Andrew Edwards, who is moving to Go-Ahead London to become Operations Director of London's largest bus company after three years at Go-Ahead Ireland.
Based in Ballymount, Go-Ahead Ireland has a fleet of more than 225 buses and employs 760 colleagues, operating 42 routes.
Christian Schreyer, Group Chief Executive of The Go-Ahead Group, said:
"We're delighted to appoint Dervla McKay to this key role overseeing our successful Irish bus company. She has an excellent track record and knows the bus industry inside out.

"Dervla joins the business at an exciting point. Go-Ahead Ireland is expanding in Dublin and has gone from strength to strength under Andrew Edwards' leadership. I'd like to thank Andrew for steering our Irish business effectively, and we all wish him well in his new role in London."
Go-Ahead Ireland was appointed by the National Transport Authority to begin running services in Dublin in 2018. The company currently runs 30 routes – 25 in the outer Dublin metropolitan area, and five Dublin commuter routes - carrying 14 million passengers per year.
Work is underway on expanding Go-Ahead's Ballymount depot by 50% in readiness for new routes added under the NTA's BusConnects network redesign. The company is also a key supporter of Gaelic sports, as title sponsor of the Dublin GAA's football, hurling and camogie championships.
Dervla McKay said:
"Go-Ahead Ireland is an ambitious company which delivers great bus services to passengers, and I'm really excited to be taking on this new challenge."
Over the last decade, Go-Ahead has expanded from its base in Britain to operate public transport services in six additional countries – rail in Norway and Germany, and buses in Singapore, Ireland and Australia.
Contact Information
Go-Ahead Communications