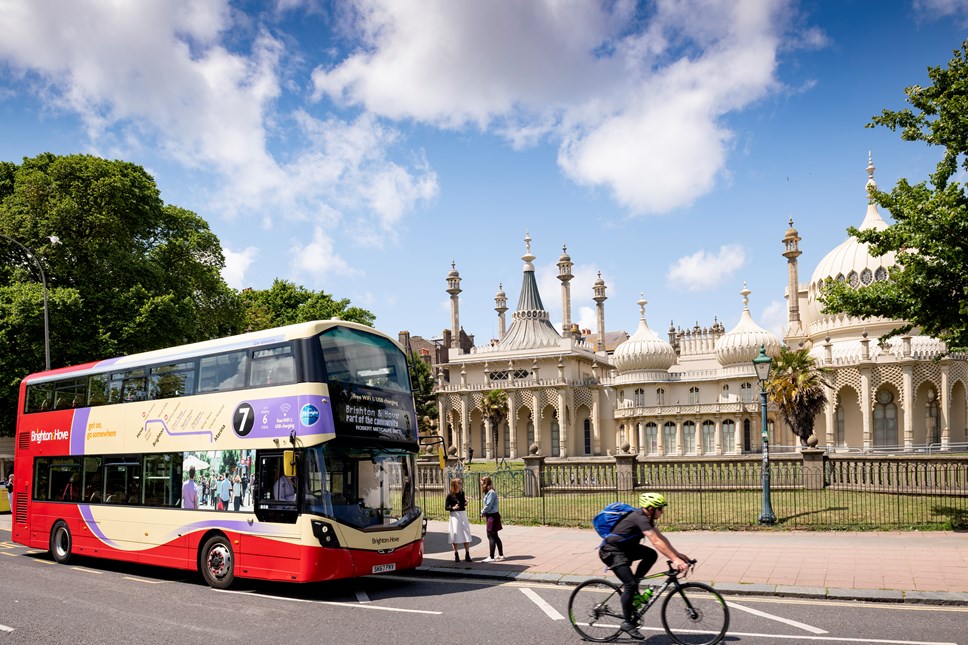 Britain's bus operators warn that jobs could go unless the government agrees £1 billion rescue package
Britain's bus operators today warn that tens of thousands of jobs could go within weeks unless the government agrees an immediate £1 billion rescue package.
Ministers are being urged to get behind the industry now or risk the decimation of a national bus network that is getting critical sector employees to work during the current crisis and is central to communities and regional economies all year round.
As the coronavirus pandemic spreads, passenger numbers have fallen by 50 per cent already. Revenues outside London are set to fall by £50million per week, threatening the ability to pay the wages of nearly 100,000 drivers as well as all the support staff and then indirect employees required to deliver a national network. The decision to close schools – and the widely trailed stay-at-home policy for over 70s – could push this fall to 75 per cent, even before any 'lock-down'.
The industry is asking the Government to guarantee budgeted sources of income for bus and coach operators and to support up to 80 per cent of staff costs.
This will enable major operators such as Arriva, FirstGroup, Go-Ahead and Stagecoach - as well as numerous smaller bus companies - to maintain routes vital for taking NHS staff and other key workers such as refuse workers, cleaners and supermarket staff to their places of work.
The country is being challenged like never before in peace time and the industry accepts the necessity of the Government's advice to avoid unessential travel to protect all of our health.
Bus companies stand ready to help the national response to the coronavirus crisis in any way possible and are drawing up plans to use buses as mobile grocery stores for people forced to self-isolate and as mobile testing units for the NHS.
But without extra funding, the bus network outside London could disappear. A rescue package now will ensure an industry vital for the country remains in place once the crisis in over.
The industry employs 100,000 bus drivers and supports a further 120,000 jobs in the supply chain, including Britain's world-leading bus manufacturing sector. Overall, buses deliver an aggregate £64billion a year benefit to the UK economy.
Graham Vidler, chief executive of the Confederation of Passenger Transport, which represents hundreds of large and small bus companies, said:

"We appreciate that we are living in unprecedented times and more than ever we are ready to play our role in maintaining a vital national network and supporting the fabric of daily life across Britain.

"But bus operators are under extreme pressure and facing impossible choices over which routes they have to cut and how many staff may have to go.

"Buses are crucial to keeping workers moving – and must remain a vital backbone of public transport once this crisis is over.

"We urgently need the Government to help bus workers and their employers now to secure the future of the industry."
Contact Information
Sophia Danielsson-Waters